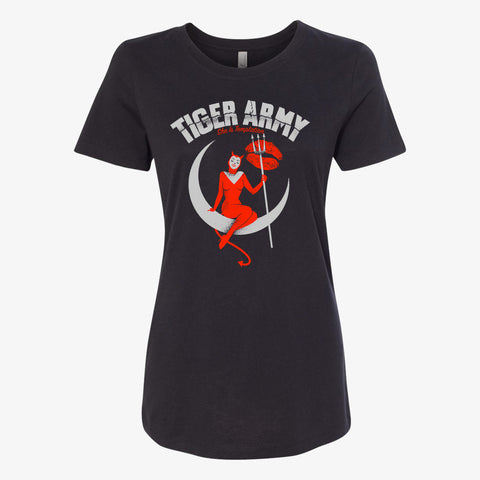 Tiger Army - Devil Girl Women's Shirt
Regular price
$24.95
Product Description
The inspo for this new tee goes all the way back to our first album! The top reads "She is Temptation", a lyric from 'Devil Girl'.  
A devil girl sits upon a crescent moon next to a lipstick kiss, art by longtime TA artistic collaborator Linas Garsys.
Red & Grey ink on high-quality Black 'Next Level' Women's Shirt.
In stock now, but sizes are limited so order quickly to get yours!