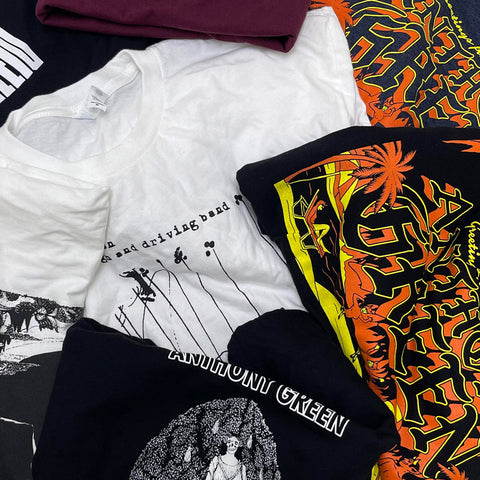 Anthony Green - Mystery Sale
Regular price
$7.99
Product Description
Mystery sale! Items are selected at random. We can not take requests. Mystery sale items are not eligible for return or exchange. 
In order to avoid receiving duplicate shirts or hoodies, please limit your order to no more than 2 t-shirts and 1 hoodie. 
All of these Anthony Green items are from recent tours, or discontinued online items. They are in stock and ready to ship.